If you look on Amazon or B&H Photo for a gimbal stabilizer you will find that you had plenty of products to choose from. Although a lot of them are just knock-offs of each other, their are some that are really the best of the best. Here we will talk about the best gimbals whether you are shooting with your phone or a DSLR.
The Best Gimbal For Your Phone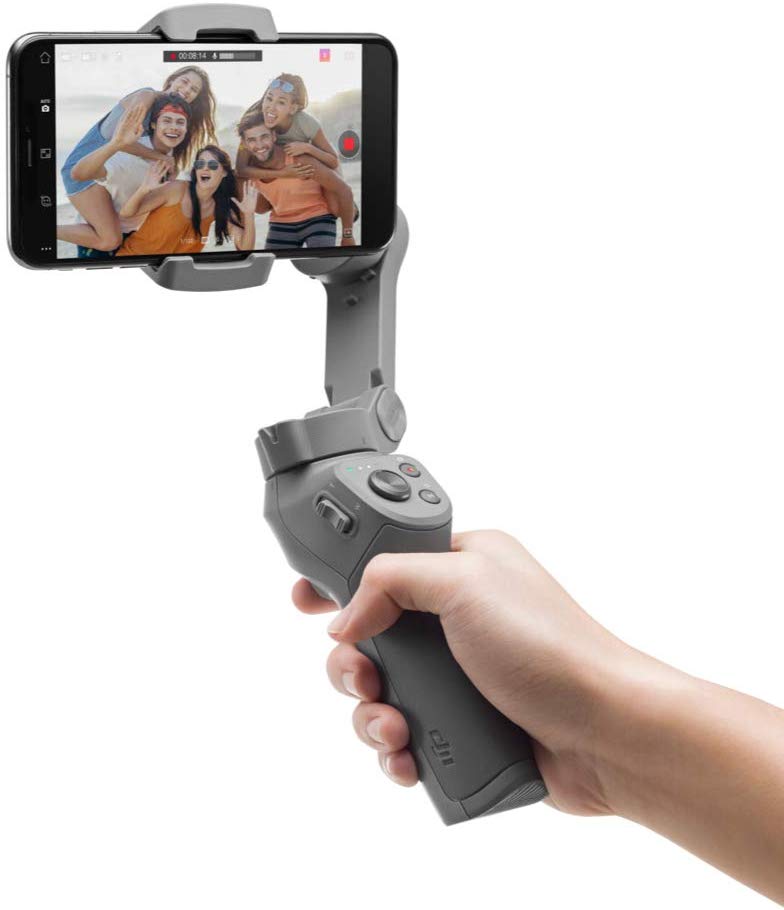 If I had one thing to say about the DJI Osmo Mobile 3 it would be the product is incredibly portable and stable. I own many DJI products and the first stabilizer I ever purchased as the DJI Osmo Mobile series. The Mobile 3 is the latest in the series and the best yet. Whether you are using you iPhone or a GoPro, the footage will be rock-solid. One thing to note the if you have a larger phone or a phone with a heavy case, you will probably have to remove that to make sure the device balances correctly. The other great feature in the Osmo Mobile 3 is that it is extremely portable. The new foldable design allows it to be compact enough that you can stick it in your pocket when you are done using it.
The Best Manual Stabilizer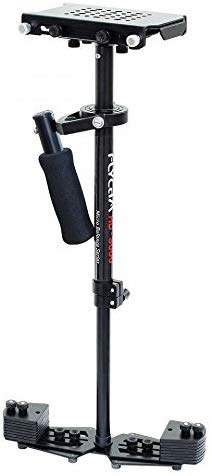 FLYCAM HD-3000 Handheld Stabilizer
To be totally honest, I find stabilizers to be a pain but I think I am the only one. I know a lot of people who love them and those are the people who have taken the time to learn the ins-and-outs of operating and balancing them. That being said, the FLYCAM HD-3000 was probably the easiest one I have used and was able to get it perfectly balanced within a few minutes.
The Best Built-In Gimbal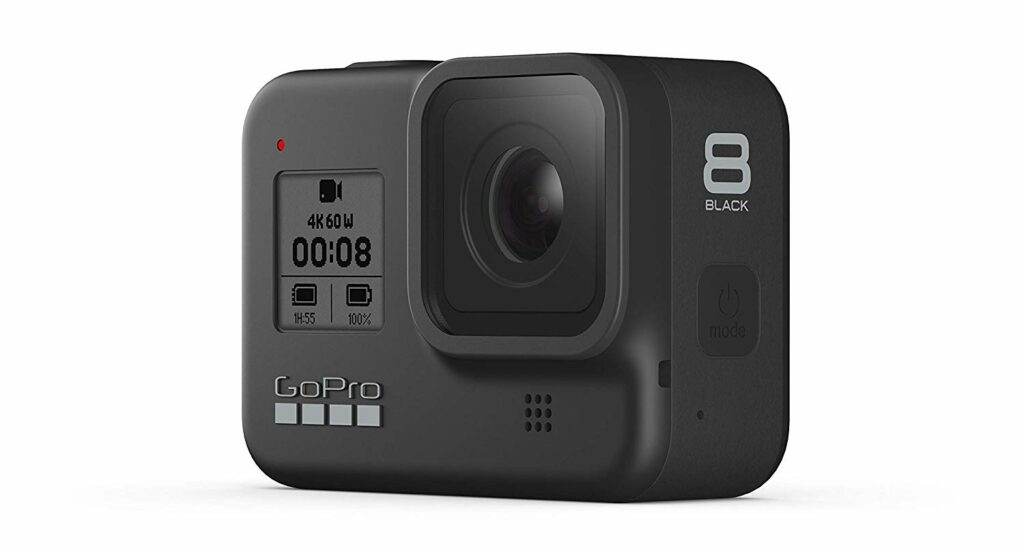 GoPro Hero8 Black with Hyper Smooth 2.0
Ok, so, I know this isn't a gimbal. This is an action camera but ever since the GoPro Hero 7 was released, they have come with a built-in gimbal stabilizer called Hyper Smooth. This feature can yield incredibly smooth footage. This setup is great for anyone who is needing super smooth footage but also a durable action camera with amazing quality too!
The Best Motorized Gimbal on a Budget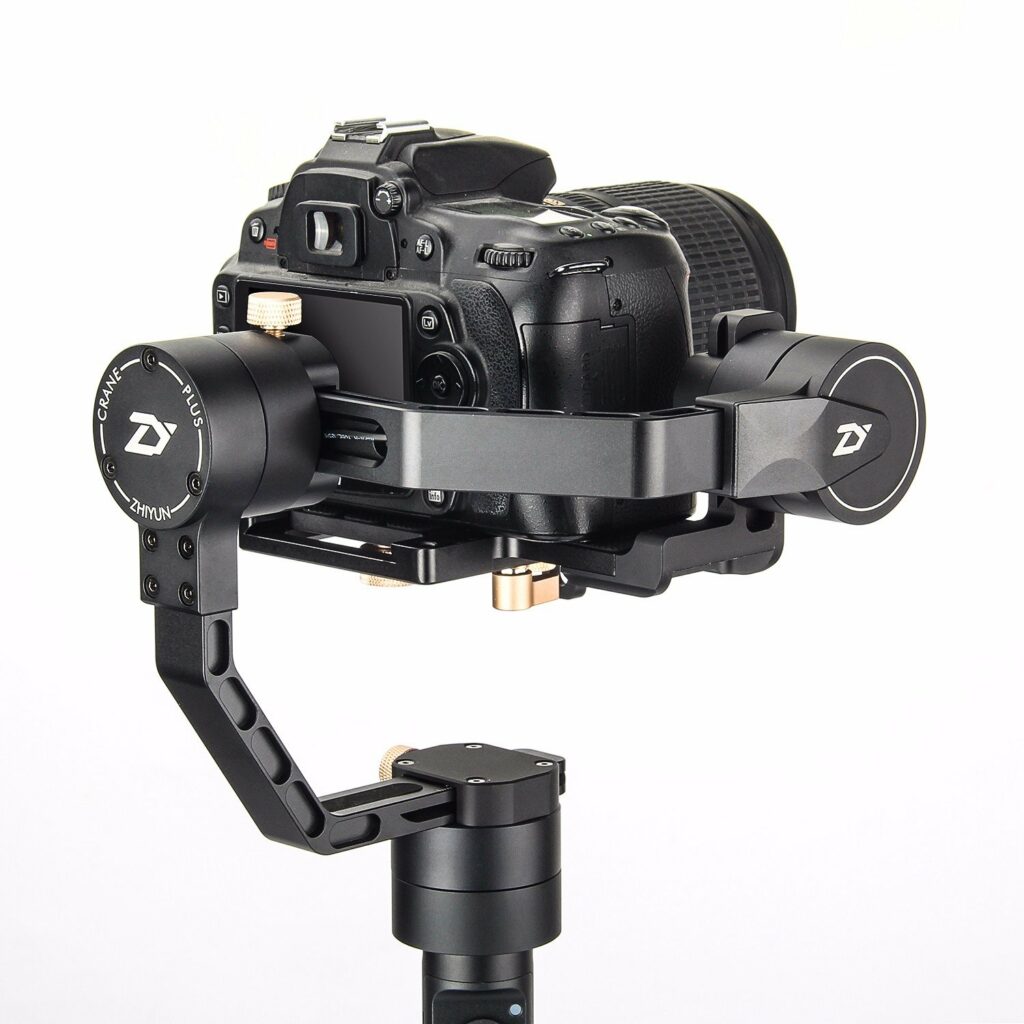 Zhiyun Crane Plus 3-Axis Gimbal Stabilizer
Once I started to get into more serious video I wanted to a gimbal that could handle the weight of my Sony A7RII, the camera I was primarily going to be shoot video with. I came across many to choose from but I needed something on the cheaper side. I found the Zhiyun Crane Plus and it gave me exactly what I was looking for. It could handle the payload, payload of 2.5kg or 5.5 lbs., with no problem and was easy to take from job to job. The rechargeable batteries were also nice as you were able to remove them and charge them on the included charger. This might not sound like a big deal but since you were able to remove them, you could buy more so you can have stabilized video the whole day.
The Best Gimbal I Have Ever Owned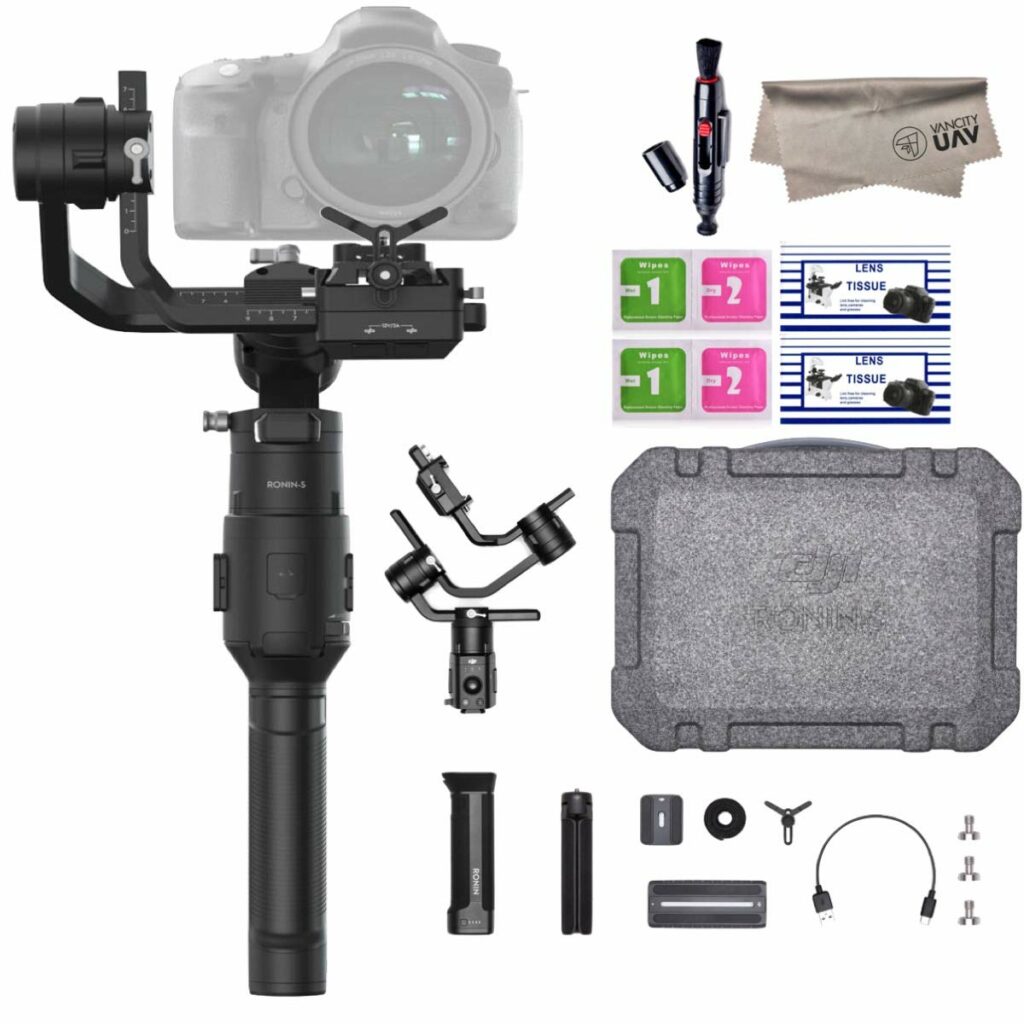 After getting more and more jobs and upgrading my gear, especially the lenses, I need a gimbal that was a bit more robust. Something that could potentially handle more weight. This was when I purchased the DJI Ronin-S. This gimbal stabilizer is defiantly a professional grade stabilizer and has amazing build quality. This gimbal could support nearly 8 lbs. so this would allow me to use more lens varieties. The DJI Ronin App was also a great tool. It allowed me to connect to my gimbal via Bluetooth and adjust a variety of settings and even allow me to see how well my gimbal was balanced.